Purchase Terms and Conditions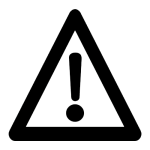 Your purchase is subject to Raue Center Conditions of Sale.
This ticket is a revocable license.  Admission is subject to terms, conditions, and policies established by the Raue Center for the Arts, including all health guidelines regarding COVID-19 precautions. Failure to comply with Raue policies and health guidelines could result in loss of ticket privileges, including removal from the premises.

     • Saftey Guidelines may be viewed here.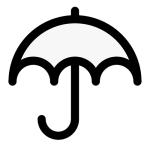 Raue @ St Mary's is an open-air venue, and refuge cannot be provided in severe weather. Performances occur rain or shine. Raue reserves the right to move the show indoors in the event of the threat of bad weather.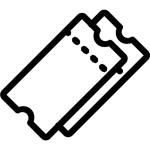 Refunds are not given unless a performance is canceled in its entirety with no replacement. 

Use of your ticket to enter the park serves as consent for Raue Center to capture and use your photo, image, and/or voice in promotional materials.

 
Latecomers will be seated and/or re-admitted at the discretion of management. 
Everyone, including infants, need a ticket. Parental supervision is required of all children admitted.
Everyone is asked to adhere to respectful behavior and dress whilst on the St Mary's Church Grounds. Adults dress code suggests no ball caps, no swimsuits and we suggest collared shirts for men. Children are encouraged to wear shoes (no flip flops) & shirts.
Ticket cost includes local municipal and/or other fees. Ticket Prices also provide 25% of complimentary ticket offers to community members/groups in need. The Raue Center Box office would be happy to accommodate any requests within reason directly and confidentially; inventory permitting.
The barcode on each ticket allows one entry per scan. Unauthorized duplication, sale, or purchase of a ticket from a third party will prevent your admission.

Programs/artists/prices are subject to cancelation or change without notice.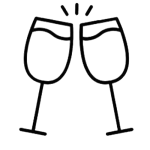 Raue strictly adheres to all local and state laws regarding alcohol consumption. You must be at least 21 to bring alcohol onto the grounds. Raue can refuse entry to any party if Raue Center Staff feels the amount of Alcoholic beverage is of concern to the well-being and sobriety of the patron(s).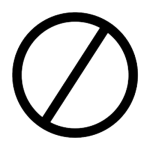 The following are not permitted:

comfort animals, pets (excluding service animals as defined by federal law), grills, large furniture and umbrellas, balls, skateboards, and flying discs. Raue Center does not permit areas of the Lawn to be roped off by guests.

Firearms and explosives are prohibited. All items brought into the St Mary's campus are subject to search upon entry or re-entry of the park and/or any buildings or designated seating areas. Any item deemed harmful or unsafe by Raue Center is prohibited. A metal-detection wand or walkthrough magnetometer may be used to scan patrons. Patrons with medical concerns may request a pat-down in place of being scanned electronically.
Raue is a smoke-free environment. No smoking-please.

The Stage is an open-air venue with limited amplification. 

The stage is not visible from all areas of the Lawn.

Guests may be prohibited from standing behind or along the sides of the stage.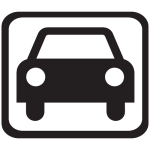 Parking on St Mary's grounds is limited. 

Vehicles, including taxis and driving services, may drop off guests only at designated areas.
* We ask everyone to respect the St Mary's grounds by cleaning up after themselves and to ensure that the lawn is clean after the event.
* Crystal Lake and McHenry County is a wonderful place to live because we have a history of being respectful and kind. We ask that all patrons adhere to the above in order to provide for the Community and the wonderful neighbors who support this initiative.
Last updated on May 22, 2022