SAGE ON STAGE PRESENTS: SCHOOLHOUSE ROCK LIVE! Jr.
Tuition: $150
Ages 7-18
Registration Opens: January 7, 2020
Registration Deadline: February 28, 2020
SOLD OUT!
WAITLIST AVAILABLE! To be added to the waitlist, please email us at education@rauecenter.org with your name, your student's name and age, and the best email to contact you.  In the event that a spot opens up, we will email to let you know–you will have 24 hours to reply to that email before we move on to the next person on the list.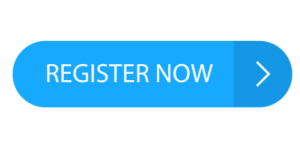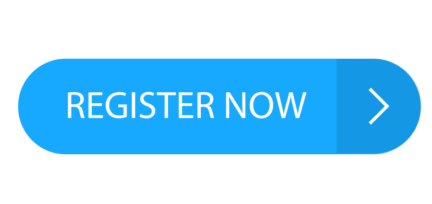 Raue Center's Sage Studio will once again present our popular production program, Sage on Stage! This time we're headed "back to school" for a full-scale production of Sage on Stage: Schoolhouse Rock Live! Jr.!
Students will spend three weeks honing their musical theatre skills and learning all about the "behind the scenes" of what goes into a mainstage Raue Center show–while working right alongside our cast and crew of professional Chicagoland actors and technicians. Students will get to build on all the great performance fundamentals we teach in the classroom, then put those skills into practice for an audience as part of the youth cast for our very own full-scale production of SCHOOLHOUSE ROCK LIVE! JR., performing for one weekend on Raue Center's stage!
Your registration fee includes two complimentary tickets to the show of your choice, with additional tickets available for purchase for friends and family!
**Financial aid available–contact us at education@rauecenter.org for more information!
ABOUT THE SHOW
The Emmy Award-winning Saturday morning educational cartoon series and pop culture phenomenon is now the basis for one of the most fun and easily mounted musicals ever to hit the stage, Schoolhouse Rock Live!
This energetic musical follows a young schoolteacher, who is nervous about their first day of teaching. They try to relax by watching TV, when various characters representing facets of their personality emerge from the set and show them how to win their students over with imagination and music. Memorable songs, "Just a Bill," "Lolly, Lolly, Lolly" and "Conjunction Junction" bring their lesson plans vividly to life.
Prerequisites: Students must have attended at least ONE Sage Studio class in the past year, or be registered for an upcoming class, or present equivalent theatre experience. (If presenting equivalent experience, please email a resume to education@rauecenter.org prior to registering.)
Students will only be permitted ONE excused absence during the rehearsal period. Please review the below section labeled "CONFLICTS POLICY" before completing registration.
NOTE: The Friday, May 1 performance takes place during the school day, so students will need to miss the morning of school to participate. Parents and students will be responsible for making the necessary arrangements with the school.
All registered students will be part of the show! We will hold a placement audition on Saturday, March 14 to determine individual role assignments for those interested in solo speaking/singing lines–but if your student only wants a role without solos, just let us know by emailing us at education@rauecenter.org. Everyone will have a special part to play in this interactive theatrical experience!
Registration deadline is February 28, 2020.
TIMELINE
Placement Auditions for speaking roles: Saturday, March 14 at 11 AM. If unable to attend this date, please email education@rauecenter.org for an alternate audition. Materials will be provided.
Rehearsals:
Monday, Wednesday and Friday evenings (6:30-8:30 PM) April 6, 8, 10, 13, 15, 20, 22, and 24;
Saturdays (12-4 PM) April 11, 18 and 25
Tech Rehearsals:
April 28, 29, and 30; 5-9 PM
Performances:
May 1 at 10 AM (NOTE: School day performance)
May 2 at 10 AM
May 3 at 6 PM
Please note, if your student is cast in Schoolhouse Rock JR., the household will receive two complimentary tickets.
These tickets are not retroactive and will be available for redemption on March 6.
SAGE STUDIO GENERAL INFORMATION
FAMILY DISCOUNT: Multiple students from the same family can qualify for our multi-child discount of $150 for the first child and $50 for each additional child. This can be used on any level of Sage Studio class! Available online and only after registration of the first child.
PLEASE NOTE: Upon completing registration, you will NOT receive a confirmation email. If additional information is needed OR if the class you are attempting to register for is sold out, you will be contacted by Sage staff as soon as possible. Payment is due at time of registration. Registration won't be complete and a spot will not be reserved without full payment.
REFUND POLICY: In the event that your child cannot participate in the class after you have registered, Raue Center will issue a refund of your registration fee less 50% up to two weeks before the start date. After this time period, if your child cannot participate in the class we will refund you less 50% in Sage Bucks, which are redeemable for any upcoming Sage class within a year of cancellation, or can be used at Raue Center for tickets to WSRep, etc. (restrictions may apply). Families must designate usage of bucks within 30 days of notification of cancellation. Restrictions may apply.
CONFLICTS POLICY: Students should be available for all performance dates and tech rehearsals (see Timeline section). To be considered for a larger speaking role, students must be available for the full rehearsal period. For all students, we will approve ONE excused absence from the regular rehearsal period–so before enrolling, please make sure you are available for the entire rehearsal period! Tech rehearsals and performances are mandatory; no conflicts will be approved for these dates. If you have specific questions contact us at education@rauecenter.org.
NOTE: The Friday, May 1 performance takes place during the school day, so students will need to miss the morning of school to participate.  Parents and students will be responsible for making the necessary arrangements with the school. This performance is mandatory for participating students. 
Financial aid is available for ALL Sage classes!
Contact Caitlin Quinn at education@rauecenter.org for more information!