HYBRID SAGE STUDIO: Summer Musical Theatre Intensive

Dates: July 6-30; Tuesdays, Wednesdays or Fridays (dates vary; see details below)
Time: 10:00 AM-12:00 PM
Tuition: $150
Ages: 7-18
Instructors: Billy Seger and Alayna DeVar
Enrollment Capacity:  3 ensembles of 15 students per ensemble (see details below)
Registration Deadline: June 11th @ 4PM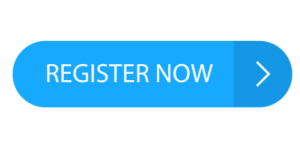 Calling all future Broadway belters! This summer we delve deep into the world of Broadway musicals–and bring our students back to Raue Center and into the big spotlight! Our Summer Musical Theatre Intensive will include two 2-hour virtual rehearsals with our staff of theatre pros, focusing on short group showcases of the best of Broadway musicals from the Golden Age to today–then we'll move our rehearsals to the theatre, where we'll work with Raue Center's renowned technical team to turn these showcases into a professionally filmed musical mini-movie! We'll then screen the final product for our students and their families in a "red carpet premiere" celebration at Raue Center! Students will expand their musical horizons, learn the behind-the-scenes process that goes into producing a filmed performance, and enjoy their turn in the spotlight!
Details:
After registration, students will be sent a short piece of music and an accompaniment track–this will be used to film an "audition" for placement in one of three ensembles. All registered students will be part of the show–this is for placement only.
Each ensemble will rehearse separately in a two-hour block, on an assigned day for all 4 weeks of the program (Tuesdays, Wednesdays or Fridays, 10 AM-12 PM). Due to the short timeline and the ensemble nature of the material, students must have NO conflicts with their assigned rehearsal day. Students must also feel comfortable singing solo material, and must be able to memorize their song within the rehearsal period time. This intensive program will require students to rehearse material on their own outside of class time, so previous musical experience is a plus!
When you register, please indicate if a particular day of the week is best for your student and we will work to accommodate you–but we can only accept students who can make the commitment to all 4 weeks of the program on their assigned date. If you have any questions regarding this, please contact us directly at education@rauecenter.org.
WANT TO SAVE 10%?
Purchase TWO OR MORE classes and save! CLICK HERE
**In the event of a sellout and if you are still interested in attending a class, please email us at education@rauecenter.org. Please include the name and age of your child, the class or classes you are interested in, and the best email address to contact you.
 Contact education@rauecenter.org for more information!