VIRTUAL SAGE STUDIO: Modern Musical Theatre Voice: Pop/Rock for Theatre

Dates: Wednesdays and Tuesdays; September 16-October 7 (Tuesday evenings for individual sessions)
Time: 6:00pm-7:00pm
Tuition: $80
Ages: 14-18
Enrollment Capacity: 12 Students
Registration Deadline: September 4th at 4:59pm CST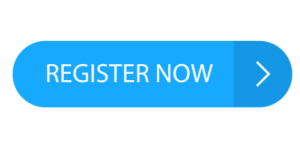 The modern musical theatre audition looks a little different these days, and many directors are asking performers to audition with songs that aren't from musicals at all–radio hits are the trend of the moment. In a combination of group sessions and individual lessons, students will take a closer look at songs of their choice from today's pop, rock and country stars–and we'll learn important skills and techniques to bring them to life and use them to showcase our acting and vocal skills. With a focus on vocal health, belt technique and acting the song, our students will expand their vocal capabilities and build their repertoire! This program will culminate in an online "presentation" for friends and family during the last class.
Details:
Students must submit their top 2 or 3 choices of song no later than one week before the start of class–final song selections will be made by the instructor based on submissions. An accompaniment track is helpful if you have it, but if not we will help you find one! Students will be emailed a Zoom link to use for class each week, at least 24 hours prior to class. If you do not receive the link, please email us at education@rauecenter.org and we will resend. This link is good for ALL participants in your household, but we ask that you do not share the link with others outside of your home or post on social media. Students will be asked to attend their weekly group class, as well as ONE individually scheduled session with the instructor to work on their song privately via Zoom. Individual times will be scheduled by Sage administration and cannot be rescheduled once confirmed.
WANT TO SAVE 10%?
Purchase TWO OR MORE classes and save!
SAGE STUDIO GENERAL INFORMATION
PLEASE NOTE: Upon completing registration, you will NOT receive a confirmation email. If additional information is needed OR if the class you are attempting to register for is sold out, you will be contacted by Sage staff as soon as possible. Payment is due at time of registration. Registration won't be complete and a spot will not be reserved without full payment.
REFUND POLICY: No refunds available for virtual classes.
**In the event of a sellout and if you are still interested in attending a class, please email us at education@rauecenter.org. Please include the name and age of your child, the class or classes you are interested in, and the best email address to contact you.
 Contact education@rauecenter.org for more information!