VIRTUAL SAGE STUDIO: Modern Musical Theatre Voice: Disney on Broadway

Dates: Wednesdays and Tuesdays; October 28-November 18 (Tuesday evenings for individual sessions)
Time: 6:00pm-7:00pm
Tuition: $80
Ages: 14-18
Enrollment Capacity: 12 Students (Only 2 spots left!)
Registration Deadline: October 16th at 11:59pm CST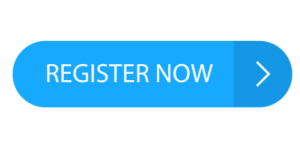 In the second half of our fall session, we'll take on "a whole new world" of musical theatre rep–the wonderful world of Disney on Broadway. One of the biggest players in the theatrical landscape, Disney shows are all over Broadway and regional theatres–and you'll need to put your own stamp on this classic repertoire to stand out from the crowd. Students will select a piece from the Disney Broadway canon and work via Zoom in one-on-one lessons and group sessions to expand their vocal capabilities and build their repertoire! This program will culminate in an online "presentation" for friends and family during the last class.
Details:
Students must submit their top 2 or 3 choices of song no later than one week before the start of class–final song selections will be made by the instructor based on submissions. An accompaniment track is helpful if you have it, but if not we will help you find one! Students will be emailed a Zoom link to use for class each week, at least 24 hours prior to class. If you do not receive the link, please email us at education@rauecenter.org and we will resend. This link is good for ALL participants in your household, but we ask that you do not share the link with others outside of your home or post on social media. Students will be asked to attend their weekly group class, as well as ONE individually scheduled session with the instructor to work on their song privately via Zoom. Individual times will be scheduled by Sage administration and cannot be rescheduled once confirmed.
WANT TO SAVE 10%?
Purchase TWO OR MORE classes and save!
SAGE STUDIO GENERAL INFORMATION
PLEASE NOTE: Upon completing registration, you will NOT receive a confirmation email. If additional information is needed OR if the class you are attempting to register for is sold out, you will be contacted by Sage staff as soon as possible. Payment is due at time of registration. Registration won't be complete and a spot will not be reserved without full payment.
REFUND POLICY: No refunds available for virtual classes.
**In the event of a sellout and if you are still interested in attending a class, please email us at education@rauecenter.org. Please include the name and age of your child, the class or classes you are interested in, and the best email address to contact you.
 Contact education@rauecenter.org for more information!