6X6 PROJECT Arts Fundraiser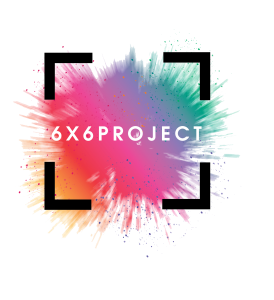 The 6×6 PROJECT is a fundraiser and online art auction/exhibition, with all proceeds benefiting Raue Center's educational programs, Mission Imagination and Sage Studio, which have been enriching the lives of over 20,000 kids a year in the local community since 2001.
We are excited to kick off the 2nd annual 6×6 PROJECT starting January 2, 2020. Artists of all ages and abilities are invited to participate by creating original works of art, in a variety of mediums, on 6×6" canvases. Our inaugural 6×6 PROJECT fundraising event in 2019 received over 170 pieces of art and raised over $10,000. There are 320 canvases available this year. 
All artwork submitted to the 6×6 PROJECT will be available for viewing online and can be bid on in an online auction starting May 3, 2020. During this time, the local community will be also able to see the canvases in person, with mini-mosaics installed in various locations in Crystal Lake, McHenry, and Woodstock.
IMPORTANT UPDATE
Due to the mandate by Illinois Governor J.B. Pritzker to "shelter-in-place", drop off for 6×6 project will begin April 8th. Artists should drop off their art in front of the Raue box office. A covered tote, marked 6×6 PROJECT Art Drop Off, will be outside the Raue Center box office only on the specified days and hours.
Wednesdays from 2pm to 5pm
Saturdays from 12pm to 3pm
Due to the current world health situation, all artists MUST put their art into a sealed gallon-size plastic bag before placing into the covered tote. This will help reduce exposure to any pathogens. If you are not feeling well, just hold on to your art until you are feeling better. Don't forget to complete your artist statement online BEFORE you turn in your art by going here.
We want everyone to stay safe and work within social distancing guidelines. We are, however, looking forward to the future and when we will be able to move forward with events that help enrich our community and truly appreciate your support, understanding and patience in what is a difficult time for everyone. If you have any questions, email 6x6project@rauecenter.org.
RECEPTION & AUCTION
The 6×6 PROJECT will finish with a public reception at Raue Center for the Arts on the evening of May 30, 2020. Artists and the community are invited to attend the reception to view the art in a full mosaic installation featuring all submissions.
HOW TO PARTICIPATE
Complete a participation form and obtain a canvas (maximum of 2 per artist) for a $5 donation at Raue Center's box office or one of the other five locations partnering with us for this important cause. Please double-check the hours of operation for each location before going there.

Create an original work of art on the 6" x 6" canvas. You can use any medium – paints, markers, clay, photography, mixed media, etc. More details are on the instruction sheet you will receive with your canvas.

(SEE UPDATED DROP OFF INFO ABOVE) When your art is completed, just drop it off at Raue Center's box office or one of the other partner locations before the deadline. All art that is received will be photographed and added to the online auction site and mini mosaics will be installed around Crystal Lake and other locations in McHenry County.
PARTICIPATING LOCATIONS:
Out of the Box – 71 N. Williams Street | Crystal Lake, IL | (815) 444-7446 
Brush Studio – 121 W. Main Street | Cary, IL | (847) 516-3880
The Studio Art School – 3316 Pearl Street | McHenry, IL | (815) 385-3990
Material Things – 103 E. Van Buren | Woodstock, IL | (815) 575-9710
Fox Valley Pottery – 2743 W. Algonquin Road | Algonquin, IL | (224) 241-8654 
Questions can be directed to 6x6project@rauecenter.org
2020 Sponsors