ZOOMING DOWN BROADWAY
Coachings/Filming: April 19- May 7
Ages 7-18
Director: Alayna DeVar
Limit: 30 students
Tuition: $75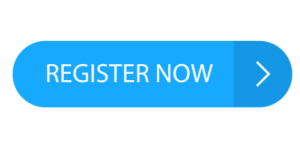 Sage Studio is home to some incredible singers, and we're turning their homes into an online stage!  We'll be featuring fantastic singers of all ages singing their favorite musical theatre solo songs–you are sure to hear some future stars in the making!  The best of Broadway is sure to come to life through these captivating performances–all created with the help of our working professional team!
Prerequisites for "Zooming Down Broadway": Students must be comfortable using Zoom or similar online meeting platforms.  Students must also feel comfortable singing a full solo number and must be able to memorize their song within the rehearsal period time.  Students should also be available for the majority of the rehearsal period and the filming period. If you have specific questions regarding conflicts, contact us at education@rauecenter.org.
Students will be responsible for selecting their own song and providing sheet music and an accompaniment track.  Further guidelines for selecting a song will be provided after registration.  Each student will receive two private coaching sessions on their song, then will self-tape their performance with the director's guidance.  All information on how to do this properly will be communicated to participants–it's very simple to do and we will help you through it!
IMPORTANT DATES
Rehearsal Period: April 19-30
Private coachings for "Zooming Down Broadway" will take place in the afternoon/evening Monday through Friday–students will sign up for time slots based on instructor availability.
Tech Rehearsals/Filming: May 3-7
Students will self-tape their performance and submit it for review by the director, and if any adjustments are needed they will resubmit.

LIVE Airdate:  Sunday, May 23, 7 PM