VIRTUALLY EVER AFTER*
By Flip Kobler and Cindy Marcus
Rehearsal/TECH: April 19-30, May 3-7
Ages 7-12 
Director: Sheri Warren
Limit: 22 students SOLD OUT!
Tuition: $75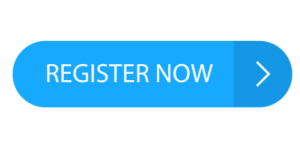 Fresh and funny with enough delightful humor to entertain the whole family!
Bursting with familiar fairy tale characters, from Big Bad Wolf and Little Red to Goldilocks and Baby Bear and Prince Charming and all the classic princesses, Virtually Ever After brings our favorite classic fairytales to life in the digital age! Fresh as they are funny with enough delightful humor to entertain the whole family!
*Produced by special arrangement with Pioneer Drama Service, Denver, Colorado
Prerequisites for "Virtually Ever After": Students must be comfortable using Zoom or similar online meeting platforms.  Students must also feel comfortable appearing in a small group scene (2 to 5 actors), and must be able to memorize their dialogue within the rehearsal period time. (Scripts will be provided.)  Students should also be available for the majority of the rehearsal period and the filming period. If you have specific questions regarding conflicts, contact us at education@rauecenter.org.
IMPORTANT DATES
Rehearsal Period: April 19-30
Rehearsals for "Virtually Ever After" and "Technically Challenged" will take place Monday-Friday in the evenings.  Students will NOT be called to every rehearsal.  Specific scheduling will take place after the close of registration, pending cast availability. 
Tech Rehearsals/Filming: May 3-7
Students will be assigned a recording slot for their scene(s) and will record live on Zoom.  
LIVE Airdate: Friday, May 21, 7 PM