TECHNICALLY CHALLENGED
Rehearsal/TECH: April 19-30, May 3-7
Ages 13-18
Director: Billy Seger
Limit: 20 students
Tuition: $75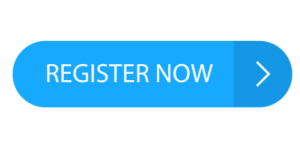 The conversations may be virtual, but the laughs are real!
The digital age can be so awkward. Navigate the hilarious ups and downs of living with technology in this delightful collection of scenes.  From the perils of online dating to the complicated mess that can come from a simple coffee order, from a wild and wacky internet news broadcast to a secret spy mission gone wrong–we'll be showcasing all the complications and chaos that arises when technology keeps us apart. 
Featuring scenes from: 
Virtual Scene Collection #1*
"Regular Schmegular" by Flip Kobler and Cindy Marcus, "Spies 'R' Us" by Craig Sodaro, and "Today's News Tonight" by Brian D. Taylor
Virtual Scene Collection #2*
"Virtual Date" by Kamron Klitgaard
Virtual Scene Collection #3*
"Uh Oh" by Craig Sodaro, "The Substitute Psychologist" by Edith Weiss, and "Interview with a Toothbrush" by Jeremy Johnson
*Produced by special arrangement with Pioneer Drama Service, Denver, Colorado
Prerequisites for "Technically Challenged": Students must be comfortable using Zoom or similar online meeting platforms.  Students must also feel comfortable appearing in a small group scene (2 to 5 actors) and must be able to memorize their dialogue within the rehearsal period time. (Scripts will be provided.)  Students should also be available for the majority of the rehearsal period and the filming period. If you have specific questions regarding conflicts, contact us at education@rauecenter.org.  Students will also be asked to submit a video of themselves reading a selection from the script–script and instructions on how to record will be provided by Sage Studio after registration.  All registered students will be cast in the show!
IMPORTANT DATES
Rehearsal Period: April 19-30
Rehearsals for "Virtually Ever After" and "Technically Challenged" will take place Monday-Friday in the evenings.  Students will NOT be called to every rehearsal.  Specific scheduling will take place after the close of registration, pending cast availability. 
Tech Rehearsals/Filming: May 3-7
Students will be assigned a recording slot for their scene(s) and will record live on Zoom.  
LIVE Airdate:  Saturday, May 22, 7 PM