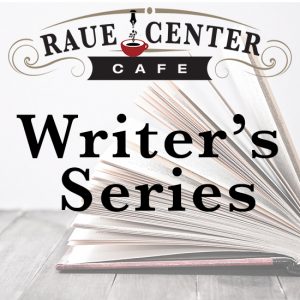 Calling all Authors! Raue Center for the Arts will be hosting a "writers series" every 1st Wednesday of the month in their cafe.
We are looking for submissions of fiction, non-fiction, children books, and anything in between!
The night would consist of a brief discussion of the piece, a reading of an excerpt from the piece, question and answer, booking signing and mingling.
Please complete the form found HERE in order to submit interest in being a part of this series!