Event Navigation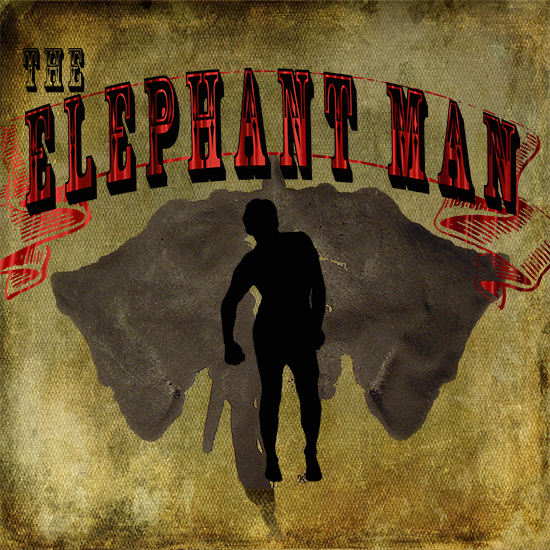 The Elephant Man
May 3 @ 8:00 pm

-

May 4 @ 8:00 pm
The Elephant Man
by Bernard Pomerance
directed by Daniel Ellis

MAY 3 – MAY 19
Humanity is more than skin deep. 
Based on the life of John Merrick, The Elephant Man is about the young man who lived in London during the latter part of the nineteenth century. Horribly deformed (a victim of a rare skin and bone disorder), he becomes the star attraction in traveling sideshows.
Found abandoned and helpless, he is admitted to London's prestigious Whitechapel Hospital. Under the care of celebrated young physician Frederick Treves, Merrick is introduced to London society and slowly evolves from an object of pity to an urbane and witty favorite of the aristocracy and literati, only to be denied his ultimate dream – to become a man like any other.
**Please note due to the configuration of the seats, there will be no late seating or re-entry during the acts.
SHOW DATES:
MAY 3, 4, 10, 11, 17, 18 @ 8P
MAY 12 & 19 @ 3P
Admission: $35.50*
RaueNOW Member Price (30% OFF!): $24.85*
Students (18 yrs & under): $6 (Recommended for ages 16+)
Rating: PG-13 due to language, mature themes, and implied nudity
Genre: Live Theater
Running Time: 1 hour and 45 minutes with a 15-minute intermission

*Fees apply except on student tickets. Student tickets must be purchased through Raue Box Office 26 N Williams Street, Crystal Lake, IL 60014 | 815.356.9212
**Please note, a $7 facility fee will be added to all orders.
Thank you to our sponsors: