THE ADDAMS FAMILY
Book by Marshall Brickman
Book by Rick Elice
Music and Lyrics by Andrew Lippa
SEPT 27 – OCT 20
Directed by Kevin Wiczer
Music Direction by Bryan McCaffrey
Choreography by Kristine Burdi
Buy Now
SHOW DATES:
SEPT 27, 28 | OCT 4, 5, 11, 12, 19 @ 8P
SEPT 29 | OCT 5, 6, 12, 13, 19, 20 @ 2P
Admission: $39.50*
RaueNOW Member Price (30% OFF!): $27.65*
Students (18 yrs and under): $6
Family. What doesn't electrocute you makes you stronger.
In the kooky, upside-down world of the Addams Family, to be sad is to be happy, to feel pain is to feel joy, and nightmares are the stuff of their dreams. Nonetheless, this quirky family has to deal with many of the same challenges faced by any other family, none more frightening than this…Wednesday Addams, the ultimate princess of darkness, has grown up.
What's worse, she's fallen in love with Lucas Beineke, a sweet, smart, young man from a respectable family. When she invites the Beinekes over for dinner to meet her family secrets will be revealed, relationships will be tested, and the Addams family will face up to the most horrible thing they can imagine…change.
Running Time: 2 hours and 30 minutes (with intermission)
Rating: PG (Recommended for ages 8+)
Genre: Musical Theater
**Produced in association with Epic-Rep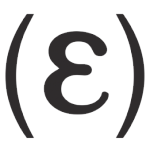 sponsored by

*Fees apply except on student tickets. Student tickets must be purchased through Raue Box Office | 26 N Williams Street, Crystal Lake, IL 60014 | 815.356.9212.