Ring in the New Year and still get to bed early with the best stand-up in the burbs!
Calling all early birds! Wouldn't it be great if there were a New Year's Eve show you could enjoy while still making it home in time to fall asleep long before midnight? Good news: there is! Say goodbye to 2021 with Steve Cochran's New Year's Eve Comedy Show!
This hilarious New Year's Eve comedy show features headliner Steve Cochran of Radio 720 WGN and special guests including John DaCosse, Mike Toomey and Tim Benker. With a solid lineup of three of the funniest stand-up comedians around, this show will be very funny and done WAY before your bedtime. Yes, the best in stand-up means you can have a blast saying goodbye to 2021 with Raue Center while still getting a jump on your beauty sleep!
Recommended Audience: 18+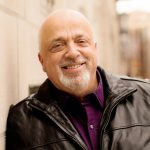 Headliner Steve Cochran is the morning drive host on Radio 720 WGN, where he can be heard weekdays from 5-9 a.m. Cochran is equally at ease with covering the hard-hitting news and helping his listeners gear up for their day. He covers the daily headlines with an analytical eye and a characteristic comedic slant. Throughout his career as a stand-up comedian, Cochran has performed with legends including Jerry Seinfeld, Jay Leno and Gary Shandling.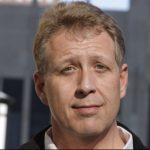 John DaCosse is known as a WGN Radio personality and the curator of Raue Center's Lucy's Comedy series. During his 30-plus years in stand-up comedy, the brilliant DaCosse has developed a solid reputation nationwide. He has opened for big names like Ellen DeGeneres, George Lopez, Craig Ferguson, and Billy Gardell and has appeared on NBC, Comedy Central, and TBS. DaCosse has also served as an audience warm-up for Rosie O'Donnell and "The Oprah Winfrey Show." 
DaCosse is the curator of the long-standing stand-up comedy program, Lucy's Comedy, at Raue Center.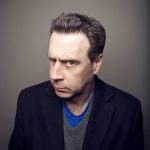 A regular performer on WGN Morning News, Mike Toomey has appeared in concert with such names as George Carlin, Wayne Newton, Crosby, Stills & Nash, and Reba McIntyre. He has performed on numerous television programs including; HBO's U.S. Comedy Arts Festival in Aspen Colorado; MTV's Half Hour Comedy Hour; and A&E's Comedy on the Road. With his Sharp Delivery, quick wit, and unique style, Mike Toomey has been a favorite at comedy clubs and special events since 1982. Mike is also the creator and star of the hilarious one-person show "TV and Me," which enjoyed a highly successful run at Chicago's Apollo Theater.

The Chicago Tribune calls Mike, "One of the funniest and most talented performers to ever work in Chicago." Doing Comedy that won't make your grandmother blush, his dead-on impersonations, and his PG-rated style are for anyone and everyone who could use a really good, hearty, pure, deep-rooted laugh.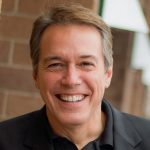 Tim Benker is a veteran of Chicago stand-up comedy, having performed in 35 states opening for many well-known acts such as Jay Leno, Rosie O Donnell, Richard Lewis, Drew Carey and Walt Willey. Tim has also made himself useful in daylight hours by hosting morning radio in Las Vegas and Houston and produced a variety show around his alter ego "The Very Famous Lance Vegas".
A wise man once said, "If you can solve a problem that many are faced with, you can make a difference in the world." Tim took on the daunting task of Fixing Stooopidity as it exists all over this great planet…and came up with the idea for this multi-media comedy show. 
TICKETING INFORMATION
Raue Center's #1 priority is the health and safety of its patrons. As a result, we pledge to operate in accordance with all current state-mandated restrictions and safety protocols.

In-Person Tickets: When purchasing seats, patrons make their own seat selections.  Our ticketing system automatically accounts for current social distancing guidelines when purchasing.
This event has the following entry requirements and attributes:
COVID-19 Protocol: Masks are required for all patrons ages two and older. Proof* of full vaccination or Negative COVID-19 test within 72 hours of the event is required for all patrons ages 12 and older. 
*Please note that government mandates and venue protocols, including COVID-19 vaccination requirements (e.g., any related timing windows and acceptable type(s) of proof), may vary, and are subject to change. Please visit the link below for the latest information and details.  
Click HERE for the most up-to-date COVID-19 Rules and Restrictions. If you have any questions, please contact our Box Office at boxoffice@rauecenter.org
 *Restrictions and Fees apply. All Ticket sales are final and non-refundable. Processing Fee – $3 per ticket charge for all purchasing to support the software that enables online ticket sales. (No Processing Fee for RaueNOW Members). Facility Fee – $6 per order charge that helps operate and invest back in our historical venue. Tickets: Capacity limits may apply, based on current IDPH guidelines and social distance protocols. Upon choosing your seat(s), the ticketing platform may allow for space between groups. You will receive a confirmation email within 24 hours of purchase. You will receive your tickets, via email, approximately 21 days prior to the show date.