Poetry Night

part of Raue Center Café programming
Every 2nd Wed of the Month!*
Aug 14 | 5 to 7p
Free Admission
Poetry Night is a late-night excursion into the written word and an opportunity for anyone in the room to become a beatnik emboldened to sing songs or pen poems that delight and excite!
Come out to see big names in poetry and your local favorites read, rhyme, sing, speak and perform their work.
Coffee, wine, and beer are available for purchase at Raue Center's Café bar.
*Schedule is subject to change. Please like us on

Facebook

or refer to

upcoming events

for the most up-to-date listings.
---
This evening's Poetry Night will be curated by William Carey.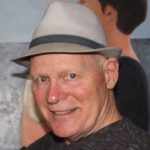 William Carey has been reading his haiku on Raue Poetry nights for almost 3 years. Being asked to host an evening of poetry on August 14th is a great honor.
William is an artist by trade and has been writing haiku for over 20 years. He graduated from Illinois Wesleyan University with a BFA in art. He then made his living in both the fine and graphic arts fields. He now primarily paints and writes haiku, combining the two into illustrated haiku paintings. These he has shown locally at The 4th Fridays at the Starline Factory in Harvard, the Dole mansion and the Woodstock arts center. He has also instructed painting at the Bottle and Bottega in Arlington Heights. In addition to this, he has produced two books of illustrated haiku. A Ghost Walking Through A Dream and a book of Intimate Haiku. The "Ghost" book is available at amazon.com. And the Intimate Haiku chapbook is available through the artist.
---
FEATURED POET: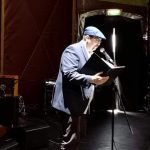 Clifton Redmond is a poet from Carlow, Ireland, and member of the Carlow Writer's Co-operative. His poems have appeared in The North Special Irish Issue, The Blue Nib, and the Bangor Literary Journal, as well as other print and online journals in Ireland, Great Britain, and America. In 2017, a collection of his poems was short-listed for the Fool for Poetry International Chapbook Competition and other poems were short-listed for the Fermoy International Poetry Prize and the Rush Poetry Prize. A video poem was highly commended for the 2018 Doolin Writer's Poetry Competition.
As a featured reader in the 2016 Welsh-Irish Spoken Word Alliance, Clifton performed at area open mics in South Wales and was a guest lecturer on figurative language at University of Wales Trinity Saint David, Lampeter. As a member of the Carlow Writer's Co-operative, he has extensive experience in public readings in venues in Dublin, Wexford, Carlow, and throughout Ireland.  Clifton lives in Carlow, Ireland with his wife, Johanna and their nine-year-old son, Diarmuid.
For a look at our poetry archive featuring playwright-in-residence alum Phil Denofrio visit McHenry County Arts website's literary page.