ON SALE to Public Oct 16th!
Ticket Pricing:
In-person*: $35  | RaueNOW Members: $24.50
Virtual**: $20 | RaueNOW Members: $14 
Raue Center for the Arts is pleased to announce the success of the reopening of their doors with their longest-running program, Lucy's Comedy LIVE featuring Jim Flannigan and Jeanie Doogan!
ABOUT THE COMEDIANS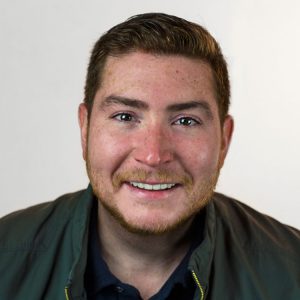 Jim Flannigan is a Chicago native and favorite who has been seen on ABC, WGN and WCIU. In the last year, Flannigan was invited to perform at some of the most prestigious comedy festivals in the country, including the Boston Comedy Festival, Gilda's LaughFest and The Great American Comedy Festival, honoring the late Johnny Carson. Jim also co hosts the official Chicago White Sox Podcast, The Cycle, available on mlb.com and iTunes.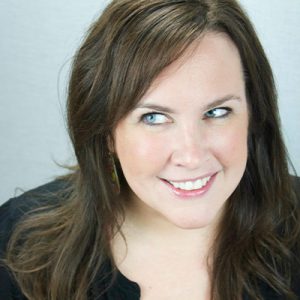 Jeanie Doogan
 started her career at the tender age of five when she quickly learned that as the youngest of eight children she needed a hook if she ever wanted to be fed, bathed, or have her existence acknowledged in any way. Failing miserably at tap dancing, Irish dancing, gymnastics, and academics, she carved out her comedy niche with kick-ass knock-knock jokes and soon rose to fame at the family dinner table with such classics as: "knock-knock." "knock-knock." "knock-knock! Open the door! You left me outside again!"
Since her kitchen table debut, Jeanie has entertained audiences at colleges, casinos, and corporate events, and is a regular at venues such as  Zanies Comedy Clubs, The Laugh Factory, and The Comedy Bar. She was highlighted in Chicago Parents' Magazine's Four of Chicago's Funniest: Stand Up Parents, and was featured on Nick Jr.'s Moms' Night Out debut stand up special.
Jeanie has set herself apart with her quick observations and no-apology take on teaching, parenthood, and American culture. Her sharp wit draws on her experiences growing up on the Southside of Chicago and 15 years as a public school teacher to deliver comedy that reaches audiences of all ages, genders, and walks of life.
SOCIAL DISTANCING PROTOCOLS FOR SEATING:
Due to official state mandates, we have to cap both performances at 50 people. Patrons can buy up to 4 tickets per live ticket order.
Raue Center for the Arts will be spreading the audience out to maintain safe social distance and will be strictly following other safety protocols. Masks will be required when entering the space and throughout your stay.
If you're still unsure about sharing a night with us for a live event, the virtual ticket is the perfect way to stay home and enjoy Lucy's.
TICKETING INFORMATION
Live Tickets: When you purchase seats, they will be assigned based on current social distancing protocols. You will receive an email within 24 hours of purchase with assigned seats.
Virtual Ticket: Upon purchasing a virtual ticket, you will receive a confirmation email with a link to Raue Center's Vimeo page where you will be able to view the performance.  The event will go live at 6:30 PM with our pre-show.
If you have any questions, please contact our Box Office at boxoffice@rauecenter.org.
Click HERE for New COVID-19 Rules and Restrictions.
*Restrictions and fees apply. **No fees for virtual tickets.   All ticket sales are final and non-refundable.