Ticket Pricing:
In-person*: $25  | RaueNOW Members: $17.50
Virtual**: $20 | RaueNOW Members: $14 
ABOUT THE COMEDIANS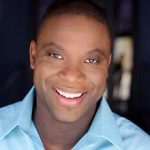 Lance Richards: Chicago native Lance Richards first took the stage as a student at Columbia College. It was there that Lance began to develop his skills as a comedian performing on various talent showcases throughout the Chicago land area. Lance has performed stand-up at colleges, festivals, private parties, benefit shows and many top comedy clubs throughout the country such as The Comedy Store in Los Angeles to Zanies in Chicago. Lance is currently traveling the globe working as a feature talent for agencies such as Funny Business and TribbleRun Comedy Network.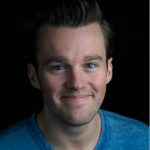 Tommy Schneeman started doing standup comedy after realizing that was the only possible way someone could leave a mark on this world. So far highlights include opening for Louie Anderson and becoming a regular at Chicago clubs like Chicago Improv, Zanies Rosemont, The Laugh Factory, and the Comedy Bar. His comedy covers a wide range of material, taking on hot button topics like corporate life, dating (omg), and the Spice Girls. His boyish style and good attitude will have you thinking "was that funny or do I just see a potential son in him?"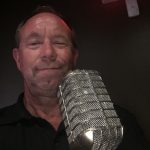 Tim Baker: Tim Baker has been doing professional stand-up Comedy for over 25 years. He has performed at Comedy Clubs, Colleges, and theaters from coast to coast. Tim makes frequent appearances on the WGN, morning News in Comedy sketches. He has also appeared in many television commercials and independent films.
SOCIAL DISTANCING PROTOCOLS FOR SEATING:
Raue Center for the Arts is in compliance with state-mandated safety protocols. Masks will be required when entering the space and throughout your stay.  If you're still unsure about sharing a night with us for a live event, the virtual ticket is the perfect way to stay home and enjoy a show!
TICKETING INFORMATION
Live Tickets: Available seating complies with current social distancing guidelines. You may select your seats and a confirmation email will be sent within 24 hours.
Virtual Ticket: Upon purchasing a virtual ticket, you will receive a confirmation email with a link to Raue Center's Vimeo page where you will be able to view the performance. The event will go live a half-hour before the start of the show with our pre-show.
If you have any questions, please contact our Box Office at boxoffice@rauecenter.org.
Click HERE for New COVID-19 Rules and Restrictions.
*Restrictions and fees apply. **No fees for virtual tickets.   All ticket sales are final and non-refundable.