Ticket Pricing:
In-person*: $25  | RaueNOW Members: $17.50
Virtual**: $20 | RaueNOW Members: $14 
ABOUT THE COMEDIANS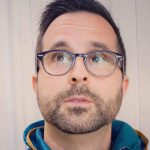 Anthony Bonazzo: Anthony Bonazzo is a Stand Up Comedian living in Chicago. Originally a New Jersey native, and one of eight kids, he began his pursuit of comedy doing imitations of family members at the dinner table. He has starred in videos for The Onion and Clickhole and he is a regular at Zanies Comedy Clubs,  The Laugh Factory, The Comedy Bar, The Improv, and the once famed Jokes and Notes. He is known for his spot-on impersonations and veteran presence on stage. He can be seen performing stand-up all over the Midwest.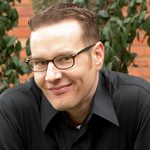 Brian Williams: After studying improv for 4 years, Brian Williams has spent the last 5 years launching his stand up career. He has performed all over Chicagoland including Zanies and Lucy's Comedy Cafe.
SOCIAL DISTANCING PROTOCOLS FOR SEATING:
Raue Center for the Arts is in compliance with state-mandated safety protocols. Masks will be required when entering the space and throughout your stay.  If you're still unsure about sharing a night with us for a live event, the virtual ticket is the perfect way to stay home and enjoy a show!
TICKETING INFORMATION
Live Tickets: Available seating complies with current social distancing guidelines. You may select your seats and a confirmation email will be sent within 24 hours.
Virtual Ticket: Upon purchasing a virtual ticket, you will receive a confirmation email with a link to Raue Center's Vimeo page where you will be able to view the performance. The event will go live a half-hour before the start of the show with our pre-show.
If you have any questions, please contact our Box Office at boxoffice@rauecenter.org.
Click HERE for New COVID-19 Rules and Restrictions.
*Restrictions and fees apply. **No fees for virtual tickets.   All ticket sales are final and non-refundable.