LUCY'S COMEDY
Stand-up Comedy
SEPT 13 | NOV 8 | DEC 6 | JAN 10 | MAR 13 | MAY 22 | JUNE 19 @ 8:30P
Tickets: $20 ($25 at the Door)*
Buy Now
Now in its ninth season and selling out almost every event, Lucy's Comedy Café is one of Raue Center's longest-running programs and the cornerstone of our comedy programming. This hilarious series has featured amazing regional and national comedians including Dwayne Kennedy, Rocky LaPorte, Denise Medina, John DaCosse, Mike Preston, Pat Tomasulo, Tim Benker and many more.
---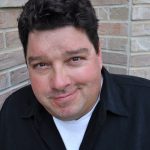 The evening's Headliner will be Nick Gaza
Nick is a funny, sick and often twisted individual. His act is a mixture of hilarious true stories and things we can only hope aren't true. Nick makes fun of everyone: the audience, himself, and anyone who gets in his sights. His comedy knows no limits, so be warned! But if you are the kind of person who laughs at things you know you shouldn't, then Nick's comedy show is something you must see.
​
If Nick looks familiar to you it may be because you may have seen him in one of his numerous television appearances, including The Drew Carey Show, Malcolm in the Middle, Becker, Comedy Central and more…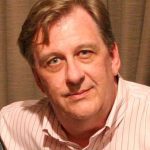 The evening will be hosted by Mike Preston
Mike Preston is a comic, author, self-appointed anti-social worker. Having endured years in the trenches of social work, assisting people in various states of psychological disarray, he has all but abandoned political correctness, and opted to shine a big bright light on society, illuminating the entertainment aspect of the human condition. Mike's also the host of a wildly successful TV talk show, Psycho-Babble. His guests have included Mike Ditka, Craig Ferguson, Gilbert Gottfried, Adrianne Curry, Vanilla Ice, Gene Simmons, Ted Nugent, Jennifer Steele, Tera Patrick, Lacuna Coil, Henry Winkler, and Jerry Seinfeld.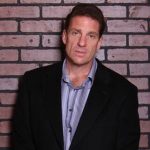 The evening will feature John Knight
Funny comedian and storyteller John Knight uses his signature mocking cynicism and deadpan cutting edge to make audiences laugh across the East Coast, opening for acts including Leon Redbone, Steven Wright, and Howie Mandel and appearing on Showtime, A&E and more. With a routine culled from the classic comic format of everyday distractions, stretched to their exaggerated limits, John goes from comedy clubs to corporate audiences with off-beat humor that hits home with even the most diverse of audiences.
---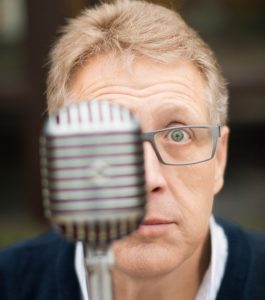 WGN Radio personality, John DaCosse, curates Lucy's Comedy Cafe. During his 30+ years in stand-up comedy, the brilliant John DaCosse has developed a solid reputation nationwide. He has opened for big names like Ellen DeGeneres, George Lopez, Craig Ferguson, and Billy Gardell. John has appeared on NBC, Comedy Central and TBS. Mr. DaCosse has also served as an audience warm-up for Rosie O'Donnell and The Oprah Winfrey Show. He can be heard, along with his character voices, regularly on the Steve Cochran morning show on WGN Radio.
*Fees apply except on student tickets. Student tickets must be purchased through Raue Box Office (not available online) 26 N Williams Street, Crystal Lake, IL 60014 | 815.356.9212.
**Please note, a $7 facility fee will be added to all orders.