Tickets:
Regular: $25*  | RaueNOW Members: $17.50*
RaueNOW Members Save 30%


Best Stand-Up in the Burbs!
Now in its 12th season, Lucy's Comedy is one of Raue Center's longest-running programs and the cornerstone of its comedy programming. This hilarious series has featured amazing regional and national comedians including Dwayne Kennedy, Rocky LaPorte, Denise Medina, John DaCosse, Mike Preston, Pat Tomasulo, Tim Benker, and many more. 
Recommended Audience: 18+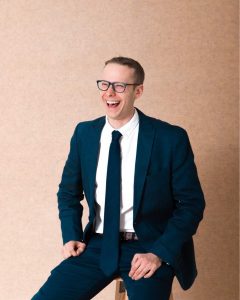 TYLER FOWLER
Tyler Fowler's witty and clean brand of stand-up comedy has made him a favorite around Chicago and across the US. Regularly appearing at Zanies Comedy Club, he was recently named among the "Best Of The Fest" at the 2018 Cleveland Comedy Festival. Tyler's debut album "Friends With 401(k) Benefits"  premiered #1 on iTunes and Top 10 on the Billboard Comedy Charts. As a co-founder and producer of Chicago collective Team Us Comedy, he produces a number of the city's favorite shows, including "Cocktails & Humor" and "Laugh Near Minimalist Furniture."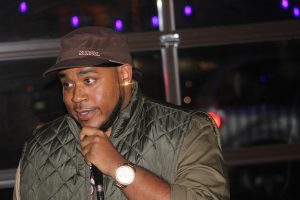 TJ STOKES
TJ is a comedian from Chicago who has performed in several venues in and around the Chicagoland area. These venues include The Laugh Factory, Zanies Chicago, and a sold out crowd at the Madison Street Theatre in Oak Park. TJ is also one of the producers for a monthly show at The Laugh Factory titled "GOOD VIBES." He was also featured on the comedy album "Laughter is Good For the Soul" which debuted as the #1 comedy album on iTunes! While TJ is a comedian, the core of everything he stands for is positivity, togetherness, and most of all, spreading love to everyone.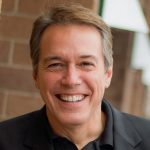 TIM BENKER
Tim Benker is a veteran of Chicago stand-up comedy, having performed in 35 states opening for many well-known acts such as Jay Leno, Rosie O Donnell, Richard Lewis, Drew Carey and Walt Willey. Tim has also made himself useful in daylight hours by hosting morning radio in Las Vegas and Houston and produced a variety show around his alter ego "The Very Famous Lance Vegas". A wise man once said, "If you can solve a problem that many are faced with, you can make a difference in the world." Tim took on the daunting task of Fixing Stooopidity as it exists all over this great planet…and came up with the idea for this multi-media comedy show. 
LUCY'S COMEDY CURATOR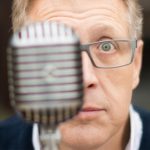 Radio personality, John DaCosse, curates Lucy's Comedy. During his 30+ years in stand-up comedy, the brilliant John DaCosse has developed a solid reputation nationwide. He has opened for big names like Ellen DeGeneres, George Lopez, Craig Ferguson, and Billy Gardell. John has appeared on NBC, Comedy Central, and TBS. Mr. DaCosse has also served as an audience warm-up for Rosie O'Donnell and The Oprah Winfrey Show.
TICKETING INFORMATION
Raue Center's #1 priority is the health and safety of its patrons. As a result, we pledge to operate in accordance with all current state-mandated restrictions and safety protocols.

In-Person Tickets:  Seating will be selected by our ticketing system which automatically accounts for current social distancing guidelines when purchasing. Seating arrangements may vary, pending current COVID-19 rules and regulations.
This event has the following entry requirements and attributes:
COVID-19 Protocol: Masks are required for all patrons ages two and older. Proof* of full vaccination or Negative COVID-19 test within 72 hours of the event is required for all patrons ages 12 and older. 
*Please note that government mandates and venue protocols, including COVID-19 vaccination requirements (e.g., any related timing windows and acceptable type(s) of proof), may vary, and are subject to change. Please visit the link below for the latest information and details.  
Click HERE for the most up-to-date COVID-19 Rules and Restrictions. If you have any questions, please contact our Box Office at boxoffice@rauecenter.org
 *Restrictions and Fees apply. All Ticket sales are final and non-refundable. Processing Fee – $3 per ticket charge for all purchasing to support the software that enables online ticket sales. (No Processing Fee for RaueNOW Members). Facility Fee – $6 per order charge that helps operate and invest back in our historical venue. Tickets: Capacity limits may apply, based on current IDPH guidelines and social distance protocols. Upon choosing your seat(s), the ticketing platform may allow for space between groups. You will receive a confirmation email within 24 hours of purchase. You will receive your tickets, via email, approximately 21 days prior to the show date.