Event Navigation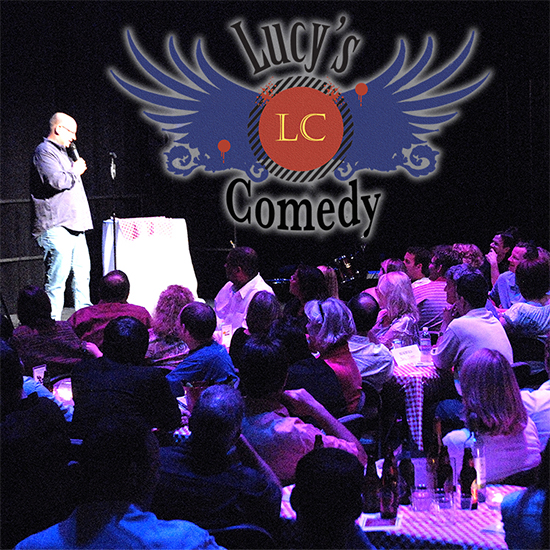 Lucy's Comedy
March 15 @ 8:30 pm

-

10:30 pm
LUCY'S COMEDY
Stand-up Comedy



March 15 | 

May 24 

@ 8:30p
Tickets: $20 ($25 at the Door)*
Now in its ninth season and selling out almost every event, Lucy's Comedy Café is one of Raue Center's longest-running programs and the cornerstone of our comedy programming. This hilarious series has featured amazing regional and national comedians including Dwayne Kennedy, Rocky LaPorte, Denise Medina, John DaCosse, Mike Preston, Pat Tomasulo, Tim Benker and many more.
---
Comedy Line up for March 15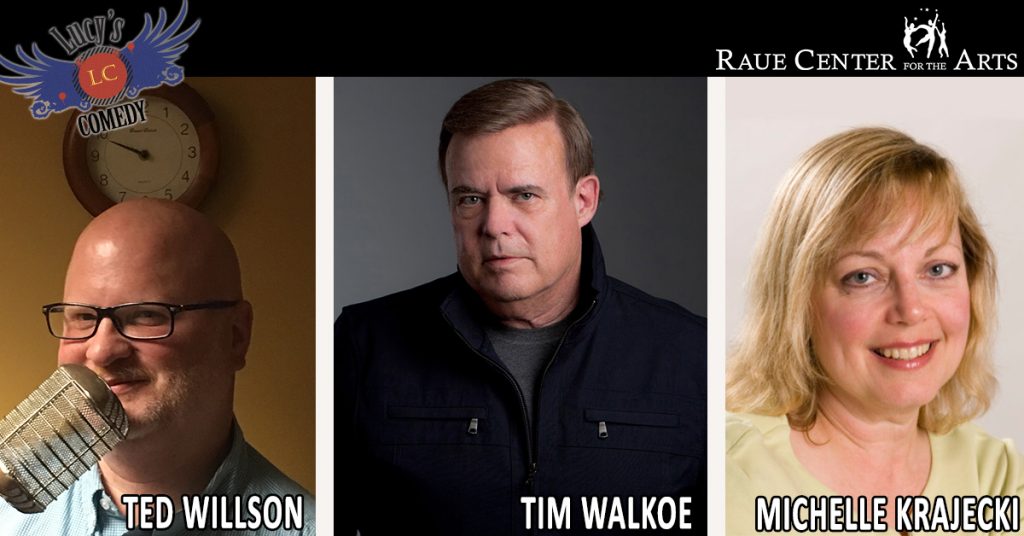 Headliner –Tim Walkoe: The grand prize winner on ABC TV's "America's Funniest People", Tim Walkoe is one of the strongest comedy headliners in the business today. His fast-paced comedic style combined with improvisation and music make Tim's act a sure hit. A musician and improvisational actor, Tim uses these talents throughout his performances.  He has appeared in concert with the likes of Kenny Loggins, Whitney Houston, and Elvis Costello. Tim is a veteran of National Public Radio's "All Things Considered", and created the character of "Eddie Vestoon" which can be heard on over 200 radio stations nationally. He was the #1 morning show host on WRXR in Chicago and KDWB in Minneapolis.
"Nonstop laughter from start to finish" is what the Chicago Tribune had to say about the stand-up comedy performance of Tim Walkoe going on to comment "Walkoe's rapid-fire delivery and shoot from the hip style leaves audiences laughing so hard it's hard to catch up to the next joke".
Feature- This Lucy's will feature comedian, Michelle Krajecki. Michelle was born and raised in Chicago. Her comedy comes from her mid-western, middle class, middle child views. She is a graduate of The Second City Training Program in Chicago and Zanies stand-up comedy classes. Her comedy transcends gender, age, perspectives, and blood types. She has hosted her own comedy minute on  95.9 The River, a suburban Chicago radio station. She also was a co-host of her own comedy cable television show, "Comedy-At-Random", in Downer's Grove, IL.  Michelle can be seen at clubs and comedy events all over town including Zanies, The Laugh Factory, and Riddles Comedy Club. She was a finalist in The Clean Comedy Challenge at Hoosier Park Casino, Indiana, in 2015. She also was the winner of 'The High Fiber Division' at a Chicago Comedy competition, 2016
Host- Ted Willson: Ted Willson is a Chicago area native that makes audiences laugh with his stories that are familiar, funny, and fortunate that they didn't happen to you. He has been seen poking fun at life and himself at numerous venues including Zanies, Kenosha Comedy Club, and WGN.
---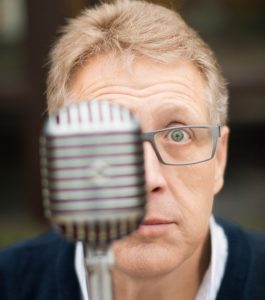 WGN Radio personality, John DaCosse, curates Lucy's Comedy Cafe. During his 30+ years in stand-up comedy, the brilliant John DaCosse has developed a solid reputation nationwide. He has opened for big names like Ellen DeGeneres, George Lopez, Craig Ferguson and Billy Gardell. John has appeared on NBC, Comedy Central and TBS. Mr. DaCosse has also served as an audience warm-up for Rosie O'Donnell and The Oprah Winfrey Show. He can be heard, along with his character voices, regularly on the Steve Cochran morning show on WGN Radio.
*Fees apply except on student tickets. Student tickets must be purchased through Raue Box Office (not available online) 26 N Williams Street, Crystal Lake, IL 60014 | 815.356.9212.
**Please note, a $7 facility fee will be added to all orders.