LUCY'S COMEDY
Stand-up Comedy

 
JAN 10 | MAR 13 | MAY 22 | JUNE 19 @ 8:30P
Tickets: $20 ($25 at the Door)*
Buy Now
Now in its ninth season and selling out almost every event, Lucy's Comedy Café is one of Raue Center's longest-running programs and the cornerstone of our comedy programming. This hilarious series has featured amazing regional and national comedians including Dwayne Kennedy, Rocky LaPorte, Denise Medina, John DaCosse, Mike Preston, Pat Tomasulo, Tim Benker and many more.
---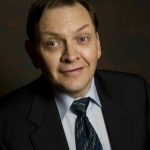 The evening's Headliner will be Larry Reeb
Known as Uncle Lar', Larry Reeb is the wise-cracking black sheep, politically incorrect relative everyone knows. Like any concerned relative Uncle Lar' wants to help. So in his own twisted way he does. He gives you "tips". Uncle Lar' offers tips on everything from marriage to lotteries to children. Always topping them off with, "That's a tip from your Uncle Lar'."
Uncle Lar' is a regular on "The Bob & Tom Show", syndicated in over 100 markets. Larry has been voted Chicago Comedian of the Year and has made numerous television and radio appearances.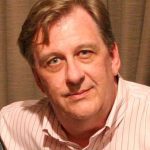 The evening will be hosted by Mike Preston
Mike Preston is a comic, author, self-appointed anti-social worker. Having endured years in the trenches of social work, assisting people in various states of psychological disarray, he has all but abandoned political correctness, and opted to shine a big bright light on society, illuminating the entertainment aspect of the human condition. Mike's also the host of a wildly successful TV talk show, Psycho-Babble. His guests have included Mike Ditka, Craig Ferguson, Gilbert Gottfried, Adrianne Curry, Vanilla Ice, Gene Simmons, Ted Nugent, Jennifer Steele, Tera Patrick, Lacuna Coil, Henry Winkler, and Jerry Seinfeld.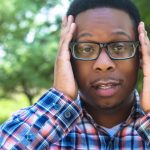 The evening will feature Ben Noble
Legally blind and insanely funny, Ben Noble's charisma and nimbleness on the mic has made him one of comedy's best-kept secrets.
Born in Chicago, Ben has performed for many colleges and cooperate events. He's also a regular at Laugh Factory, Zanies, and made the semi-finals for the 2017 NBC: Stand-Up Auditions.
Ben's battle with a degenerative eye condition along with dating, jobs, and friendships has made for some hysterical stories that even you wouldn't see coming.
---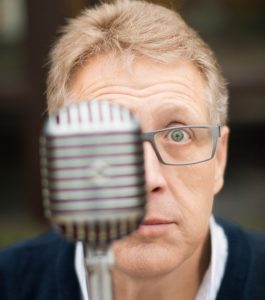 WGN Radio personality, John DaCosse, curates Lucy's Comedy Cafe. During his 30+ years in stand-up comedy, the brilliant John DaCosse has developed a solid reputation nationwide. He has opened for big names like Ellen DeGeneres, George Lopez, Craig Ferguson, and Billy Gardell. John has appeared on NBC, Comedy Central and TBS. Mr. DaCosse has also served as an audience warm-up for Rosie O'Donnell and The Oprah Winfrey Show.
*Fees apply except on student tickets. Student tickets must be purchased through Raue Box Office (not available online) 26 N Williams Street, Crystal Lake, IL 60014 | 815.356.9212.
**Please note, a $7 facility fee will be added to all orders.
Sponsored by: