Tickets:
Regular: $25*  | RaueNOW Members: $17.50*
RaueNOW Members Save 30%


Best Stand-Up in the Burbs!
Now in its 12th season, Lucy's Comedy is one of Raue Center's longest-running programs and the cornerstone of its comedy programming. This hilarious series has featured amazing regional and national comedians including Dwayne Kennedy, Rocky LaPorte, Denise Medina, John DaCosse, Mike Preston, Pat Tomasulo, Tim Benker, and many more. 
Recommended Audience: 18+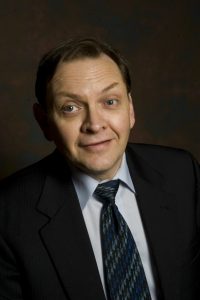 LARRY REEB
Known as Uncle Lar', Larry Reeb is the wise-cracking black sheep, politically incorrect relative everyone knows. Like any concerned relative Uncle Lar' wants to help. So in his own twisted way he does. He gives you "tips". Uncle Lar' offers tips on everything from marriage to lotteries to children. Always topping them off with, "That's a tip from your Uncle Lar'."
Uncle Lar' is a regular on "The Bob & Tom Show", syndicated in over 100 markets. Larry has been voted Chicago Comedian of the Year and has made numerous television and radio appearances.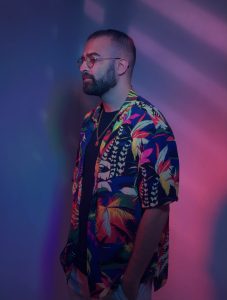 YOUNIS DHAHER
Younis is a comedian originally born in Iraq. He has hosted shows for 21 Savage, Cuco, Save Money artists and Has also opened up for comedians Such Azhar Usman, Jabouki young White and Alice Wetterlund. He is also a member of the comedy group Terminal 5 here in Chicago.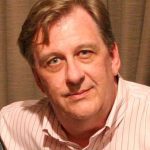 MIKE PRESTON
Mike Preston is a comic, author, self-appointed anti-social worker. Having endured years in the trenches of social work, assisting people in various states of psychological disarray, he has all but abandoned political correctness, and opted to shine a big bright light on society, illuminating the entertainment aspect of the human condition. Mike's also the host of the wildly successful TV talk show, Psycho-Babble. His guests have included Mike Ditka, Craig Ferguson, Gilbert Gottfried, Adrianne Curry, Vanilla Ice, Gene Simmons, Ted Nugent, Jennifer Steele, Tera Patrick, Lacuna Coil, Henry Winkler, and Jerry Seinfeld.
LUCY'S COMEDY CURATOR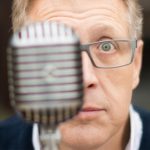 Radio personality, John DaCosse, curates Lucy's Comedy. During his 30+ years in stand-up comedy, the brilliant John DaCosse has developed a solid reputation nationwide. He has opened for big names like Ellen DeGeneres, George Lopez, Craig Ferguson, and Billy Gardell. John has appeared on NBC, Comedy Central, and TBS. Mr. DaCosse has also served as an audience warm-up for Rosie O'Donnell and The Oprah Winfrey Show.
TICKETING INFORMATION
Raue Center's #1 priority is the health and safety of its patrons. As a result, we pledge to operate in accordance with all current state-mandated restrictions and safety protocols.

In-Person Tickets:  Seating will be selected by our ticketing system which automatically accounts for current social distancing guidelines when purchasing. Seating arrangements may vary, pending current COVID-19 rules and regulations.
This event has the following entry requirements and attributes:
COVID-19 Protocol: Masks are required for all patrons ages two and older. Proof* of full vaccination or Negative COVID-19 test within 72 hours of the event is required for all patrons ages 12 and older. 
*Please note that government mandates and venue protocols, including COVID-19 vaccination requirements (e.g., any related timing windows and acceptable type(s) of proof), may vary, and are subject to change. Please visit the link below for the latest information and details.  
Click HERE for the most up-to-date COVID-19 Rules and Restrictions. If you have any questions, please contact our Box Office at boxoffice@rauecenter.org
 *Restrictions and Fees apply. All Ticket sales are final and non-refundable. Processing Fee – $3 per ticket charge for all purchasing to support the software that enables online ticket sales. (No Processing Fee for RaueNOW Members). Facility Fee – $6 per order charge that helps operate and invest back in our historical venue. Tickets: Capacity limits may apply, based on current IDPH guidelines and social distance protocols. Upon choosing your seat(s), the ticketing platform may allow for space between groups. You will receive a confirmation email within 24 hours of purchase. You will receive your tickets, via email, approximately 21 days prior to the show date.