Best Stand-Up in the Burbs!
Now in its 12th season, Lucy's Comedy is one of Raue Center's longest-running programs and the cornerstone of its comedy programming. This hilarious series has featured amazing regional and national comedians including Dwayne Kennedy, Rocky LaPorte, Denise Medina, John DaCosse, Mike Preston, Pat Tomasulo, Tim Benker, and many more. 
Recommended Audience: 18+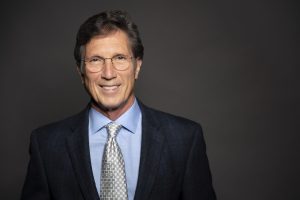 Dr. Bill Miller
They say laughter is the best medicine…and who knows that better than a Doctor. Dr. Bill Miller knows! He is a practicing physician & comedian, based in Chicago, has been board certified in Emergency Medicine and Anesthesiology. 
While attending Northwestern University Medical School, Dr. Bill began performing at comedy clubs throughout Chicago and the Midwest. Soon he was an in-demand comedy club headliner…with appearances on Showtime, A&E, Comedy Tonight, WGN radio, and many more. When he is on stage, at a medical conference or comedy club, he exposes the comedic side of Medicine…and shares his take on doctors, health care, and patients. 
He hysterically takes you into the emergency room, operating room, and medical offices and proves that doctors are people too. Through the eyes of a doctor, you will make rounds, perform consults, examine patients, and even be examined! Don't be anxious though, Dr. Bill is in the house! His one-man show, "Bad Bedside Manner" is performed throughout Chicago land and medical conferences around the country.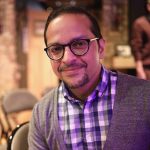 Hari Rao
Hari Rao's comedy draws upon 45 years of life experience to highlight the peculiarities of everyday living that we simply accept as given, as well as dissecting his own personal experiences that can best be described as "are you being serious?!". His adventure in standup began in 2016 while his experience in entertainment spans two decades as a recording artist, a recurring theme in his comedy (his band's song "Rewind" can be heard as the theme song to ABC's The Goldbergs). Hari is a regularly featured performer at Zanies Comedy Clubs.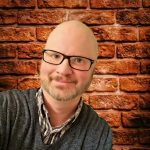 Ted Willson
Ted Willson, one half of the popular online show That Checks Out, is a Chicago area native that regularly makes audiences laugh with his stories that are familiar, funny, and fortunate that they didn't happen to you. He has built a following entertaining at clubs throughout the Midwest. Ted brings his unbelievable true stories to life with a polished wit and an endearing charm.
LUCY'S COMEDY CURATOR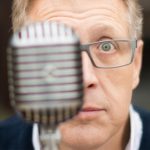 Radio personality, John DaCosse, curates Lucy's Comedy. During his 30+ years in stand-up comedy, the brilliant John DaCosse has developed a solid reputation nationwide. He has opened for big names like Ellen DeGeneres, George Lopez, Craig Ferguson, and Billy Gardell. John has appeared on NBC, Comedy Central, and TBS. Mr. DaCosse has also served as an audience warm-up for Rosie O'Donnell and The Oprah Winfrey Show.
TICKETING INFORMATION
Raue Center's #1 priority is the health and safety of its patrons. As a result, we pledge to operate in accordance with all current state-mandated restrictions and safety protocols.

In-Person Tickets:  Seating will be selected by our ticketing system which automatically accounts for current social distancing guidelines when purchasing. Seating arrangements may vary, pending current COVID-19 rules and regulations.
This event has the following entry requirements and attributes:
COVID-19 Protocol: Masks are required for all patrons ages two and older. Proof* of full vaccination or Negative COVID-19 test within 72 hours of the event is required for all patrons ages 12 and older. 
*Please note that government mandates and venue protocols, including COVID-19 vaccination requirements (e.g., any related timing windows and acceptable type(s) of proof), may vary, and are subject to change. Please visit the link below for the latest information and details.  
Click HERE for the most up-to-date COVID-19 Rules and Restrictions. If you have any questions, please contact our Box Office at boxoffice@rauecenter.org
 *Restrictions and Fees apply. All Ticket sales are final and non-refundable. Processing Fee – $3 per ticket charge for all purchasing to support the software that enables online ticket sales. (No Processing Fee for RaueNOW Members). Facility Fee – $6 per order charge that helps operate and invest back in our historical venue. Tickets: Capacity limits may apply, based on current IDPH guidelines and social distance protocols. Upon choosing your seat(s), the ticketing platform may allow for space between groups. You will receive a confirmation email within 24 hours of purchase. You will receive your tickets, via email, approximately 21 days prior to the show date.