BEST STAND-UP IN THE BURBS!
MAR 13 | MAY 22 @ 8:30P
Tickets: $20 ($25 at the Door)*

Now in its ninth season and selling out almost every event, Lucy's Comedy Café is one of Raue Center's longest-running programs and the cornerstone of our comedy programming. This hilarious series has featured amazing regional and national comedians including Dwayne Kennedy, Rocky LaPorte, Denise Medina, John DaCosse, Mike Preston, Pat Tomasulo, Tim Benker and many more.
---
MARCH 13, 2020
Headliners Jeanie Doogan & Jim Flannigan!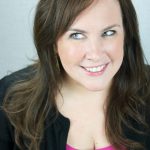 Jeanie Doogan started her career at the tender age of five when she quickly learned that as the youngest of eight children she needed a hook if she ever wanted to be fed, bathed, or have her existence acknowledged in any way. Failing miserably at tap dancing, Irish dancing, gymnastics, and academics, she carved out her comedy niche with kick-ass knock-knock jokes and soon rose to fame at the family dinner table with such classics as: "knock-knock." "knock-knock." "knock-knock! Open the door! You left me outside again!" Since her kitchen table debut, Jeanie has entertained audiences at colleges, casinos, and corporate events, and is a regular at venues such as Zanies Comedy Clubs, The Laugh Factory, and The Comedy Bar. She was highlighted in Chicago Parents' Magazine's Four of Chicago's Funniest: Stand Up Parents, and was featured on Nick Jr.'s Moms' Night Out debut stand up special.
Jeanie has set herself apart with her quick observations and no-apology take on teaching, parenthood, and American culture. Her sharp wit draws on her experiences growing up on the South side of Chicago and 15 years as a public school teacher to deliver comedy that reaches audiences of all ages, genders, and walks of life.
Jim Flannigan is a Chicago native and favorite who has been seen on ABC, WGN and WCIU. In the last year, Flannigan was invited to perform at some of the most prestigious comedy festivals in the country, including the Boston Comedy Festival, Gilda's LaughFest and The Great American Comedy Festival, honoring the late Johnny Carson. Jim also co hosts the official Chicago White Sox Podcast, The Cycle, available on mlb.com and iTunes.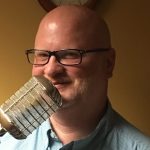 Hosted by Ted Wilson.
Ted Willson: Ted Willson is a Chicago area native that makes audiences laugh with his stories that are familiar, funny, and fortunate that they didn't happen to you. He has been seen poking fun at life and himself at numerous venues including Zanies, Kenosha Comedy Club, and WG
---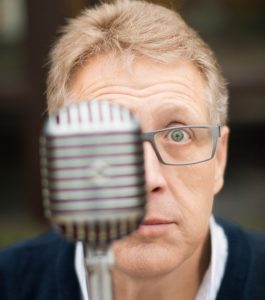 WGN Radio personality, John DaCosse, curates Lucy's Comedy Cafe. During his 30+ years in stand-up comedy, the brilliant John DaCosse has developed a solid reputation nationwide. He has opened for big names like Ellen DeGeneres, George Lopez, Craig Ferguson, and Billy Gardell. John has appeared on NBC, Comedy Central and TBS. Mr. DaCosse has also served as an audience warm-up for Rosie O'Donnell and The Oprah Winfrey Show.
*Fees apply except on student tickets. Student tickets must be purchased through Raue Box Office (not available online) 26 N Williams Street, Crystal Lake, IL 60014 | 815.356.9212.
**Please note, a $7 facility fee will be added to all orders.
Sponsored by: