Four friends have three weeks to write one musical.
On July 15, WSR opens "[title of show]" — yes, that's the title — Broadway's surprise hit musical about 4 friends who have 3 weeks to write 1 award-winning musical! The hit musical "[title of show]" runs select days
July 15 – August 6 as part of TheatreFEST at Crystal Lake's Raue Center For The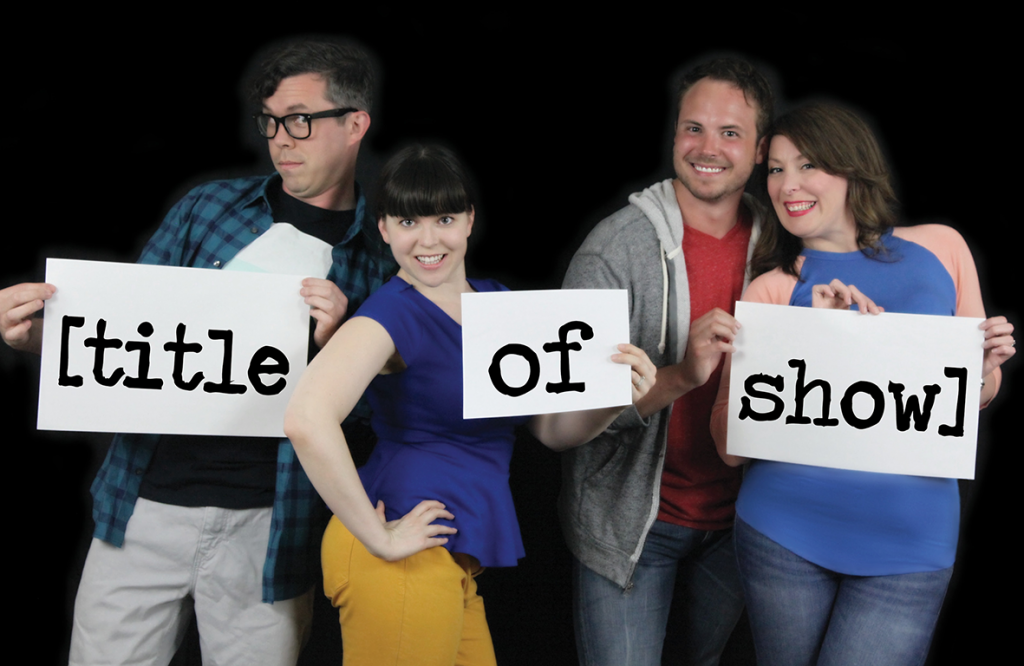 Arts.
"[title of show]" follows Jeff and Hunter, two struggling writers who hear about a new musical theatre festival. However, the deadline for submissions is only three weeks away. With nothing to lose, the pair decides to write what they know and create something new with the help of their friends Susan, Heidi and Larry. This musical is, above all, a love letter to musical theater — a uniquely American art form — and to the joy of collaboration.
"I'm excited to be directing this musical trajectory of creative expression. It's irreverent, funny, unique, and most of all, it's about dreams coming true," says director Regina Belt-Daniels, "And as the four characters discover, to quote Sondheim, 'art isn't easy!'"
"[title of show]" features the musical talents of Joel Bennett, Sarah Jordan, Billy Seger, and Amanda Flahive (WSR ensemble member) and is directed by ensemble member, Regina Belt-Daniels. "[title of show]" is produced by Williams Street Repertory, McHenry County's only professional theatre company and opens at Raue Center For The Arts on July 15.