FEB 17 @ 8P
A Valentine's Comedy Show
Featuring Rachel Bradley & Kevin Bozeman
Tickets start at: $20*
Come celebrate Valentine's Day with Raue Center and 700 of your closest friends! This Hilarious evening will feature comedian, Rachel Bradley & Kevin Bozeman!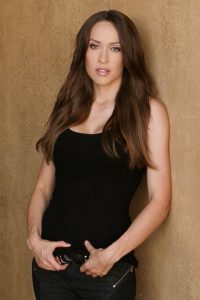 Rachel Bradley is a ground-breaking comedian whose high-energy shows capture the heart and intellect of her audiences. Her biting social commentaries are edgy and intriguing, and her stories of growing up Southern among a cast of authentically eccentric Southern friends and family are pure gems of comedy.

She's candid, she's down-to-earth, she's sassy and she's genuinely funny. She's a feminist, but she would never dream of burning her bra or giving up her 5-inch heels.

A former Diesel Jeans and fitness model, Rachel is Bombshell Rae, co-host of the top-rated Titus Podcast. She has been featured on Comedy Central, as well as in the comedy issue of Vanity Fair. She can also be seen in the upcoming comedic film, Special Unit, in a stand-out role.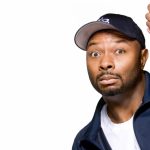 It was 1999, six years after finishing his collegiate basketball career at Division III Whitewater College, and bouncing around jobs that Kevin found himself in the real world with no real job skills and a strong desire to work an hour a day.  What to do?  Inspired by nights on the couch watching Def Comedy Jam and challenged by his roommate, Kevin decided to head over to nearby Madison, WI and try the "Open-Mic Night".  "I always was the guy who could make people laugh, and lets be honest I had nothing better going on".
Thirteen years later Kevin is still going on-stage, and he has found the job that fit his requirements.  "For an hour a night I'm wildly successful".  With a smooth and clever style, a great smile and a contagious laugh Kevin has been entertaining in clubs and colleges across the country.  In 2000 he was the winner of the Midwest region of the HBO "Comedy Competition" and flew to Los Angeles to compete as a finalist.  He performed on Comedy Central's "Premium Blend" in 2003, and finished 2nd in the Boston Comedy Competition in 2005.  He was a semi-finalist on NBC's "Last Comic Standing" in 2010.  This past summer he co-starred in the Indie film "Flat Chested" starring Alicia Witt and Luke Perry.
He currently resides in Chicago.
This show is intended for ages 18+
*Additional fees and restrictions apply.