RaueNOW 2018-19 MEMBERS ONLY Film Series
January 20 @ 4:00 pm

-

6:00 pm

|

Recurring Event

(See all)

One event on August 19, 2018 at 4:00pm

One event on September 16, 2018 at 4:00pm

One event on October 14, 2018 at 4:00pm

One event on December 2, 2018 at 4:00pm

One event on January 20, 2019 at 4:00pm

One event on February 17, 2019 at 4:00pm

One event on March 17, 2019 at 4:00am

One event on April 14, 2019 at 4:00pm

One event on May 26, 2019 at 4:00pm

One event on June 16, 2019 at 4:00pm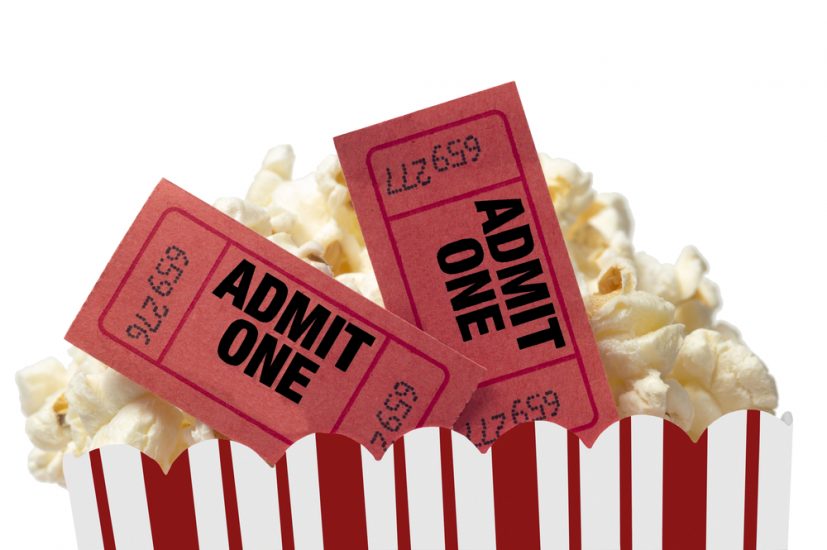 RaueNOW Members Only Film Screening
Select Sundays @ 4p (unless otherwise posted)
FREE ADMISSION! | For RaueNOW MEMBERS ONLY!
FREE popcorn!
Raue Center is always looking to engage our audience and add to the great benefits of our RaueNOW Membership program. In that spirit, we're pleased to offer free screenings of classic films throughout the year as part of our Raue Film Series.
On select Sundays throughout the year, Raue holds free screenings of iconic films as a Members Only benefit, as well as beloved children's films. 
It's just one more way we're bringing the arts to all!
An annual RaueNOW membership distinguishes you as a friend and supporter of Raue Center For The Arts and the work we do to keep the arts alive and thriving in our community. 
By becoming a RaueNOW you are directly helping Raue Center's mission in bringing the "arts to all" and as you do so garnering a number of benefits for yourself.
RaueNOW is over 750 members strong and growing fast!
---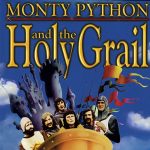 JULY 15 @ 7p
MONTY PYTHON and the HOLY GRAIL
Members Only
From its opening multi-language titles (that sure looks like Swedish) to the closing arrest of the entire Dark Ages cast by modern-day bobbies, Monty Python and the Holy Grail helped to define "irreverence" and became an instant cult classic. This time the Pythonites savage the legend of King Arthur, juxtaposing some excellently selected exterior locations with an unending stream of anachronistic one-liners, nonsequiturs, and slapstick set pieces. The Knights of the Round Table set off in search of the Holy Grail on foot, as their lackeys make clippety-clop sounds with coconut shells.
Rating: PG
Genre: Comedy
Runtime: 
---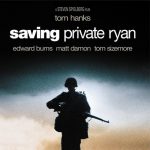 AUG 19 @ 4p
SAVING PRIVATE RYAN
Members Only
Steven Spielberg directed this powerful, realistic re-creation of WWII's D-day invasion and the immediate aftermath. The story opens with a prologue in which a veteran brings his family to the American cemetery at Normandy, and a flashback then joins Capt. John Miller (Tom Hanks) and GIs in a landing craft making the June 6, 1944, approach to Omaha Beach to face devastating German artillery fire. This mass slaughter of American soldiers is depicted in a compelling, unforgettable 24-minute sequence.
Rating: R (For intense prolonged realistically graphic sequences of war violence, and for language.)
Runtime: 
---
SEPT 16 @ 4p
MARY POPPINS
Members Only
The story of the Banks family: the banker father (David Tomlinson), suffragette mother (Glynis Johns), and the two "impossible" children (Karen Dotrice and Matthew Garber). When Mr. Banks advertises conventionally for a nanny, the kids compose their own ad, asking for someone with a little kindness and imagination. Mary Poppins (Julie Andrews in her screen debut) answers the children's ad by arriving at the Banks home from the skies, parachuting downward with her umbrella to save the day.
---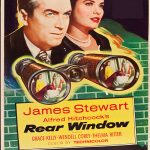 OCT 14 @ 7p
REAR WINDOW
Members Only
Laid up with a broken leg, photojournalist L.B. Jeffries (James Stewart) is confined to his tiny, sweltering courtyard apartment. To pass the time between visits from his nurse (Thelma Ritter) and his fashion model girlfriend Lisa (Grace Kelly), the binocular-wielding Jeffries stares through the rear window of his apartment at the goings-on in the other apartments around his courtyard. One of Alfred Hitchcock's very best efforts, Rear Window is a crackling suspense film and a trenchant dissection of voyeurism.
---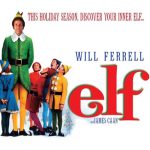 DEC 2 @ 4p
ELF
Members Only
Jon Favreau (Swingers, Made), directs this holiday comedy starring Saturday Night Live-alum Will Ferrell. Ferrell stars as Buddy, a regular-sized man who was raised as an elf by Santa Claus (Edward Asner). When the news is finally broken to Buddy that he's not a real elf, he decides to head back to his place of birth, New York City, in search of his biological family. Elf also stars James Caan, Mary Steenburgen, Zooey Deschanel, and Bob Newhart
---
JAN 20 @ 4p
CLUE
Members Only
On a dark and stormy night in 1954, six individuals with ties to Washington are assembled for a dinner party at the swanky mansion of one Mr. Boddy (Lee Ving). Boddy's butler, Wadsworth (Tim Curry), assigns each guest a colorful name: Mr. Green (Michael McKean), Col. Mustard (Martin Mull), Mrs. Peacock (Eileen Brennan), Professor Plum (Christopher Lloyd), Miss Scarlet (Lesley Ann Warren), and Mrs. White (Madeline Kahn). Two additional servants, the Cook (Kellye Nakahara) and Yvette, the maid (Colleen Camp), assist Wadsworth as he informs the guests that they have been gathered to meet the man who has been blackmailing them: Mr. Boddy.
---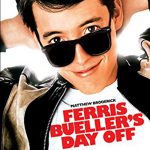 FEB 17 @ 4p
FERRIS BUELLER'S DAY OFF
Members Only
Teenaged Ferris Bueller (Matthew Broderick) is a legend in his own time thanks to his uncanny skill at cutting classes and getting away with it. Intending to make one last grand duck-out before graduation, Ferris calls in sick, "borrows" a Ferrari, and embarks on a one-day bacchanal through the streets of Chicago. Dogging Ferris' trail at every turn is high-school principal Rooney (Jeffrey Jones), determined to catch Bueller in the act of class-cutting.
---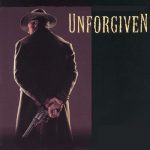 MARCH 17 @ 4p
UNFORGIVEN
Members Only
Clint Eastwood's 1992 Oscar-winner examines the mythic violence of the Western, taking on the ghosts of his own star past. Disgusted by Sheriff "Little Bill" Daggett's decree that several ponies make up for a cowhand's slashing a whore's face, Big Whiskey prostitutes, led by fierce Strawberry Alice (Frances Fisher), take justice into their own hands and put a $1000 bounty on the lives of the perpetrators.
---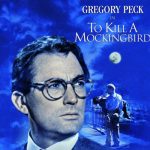 APRIL 14 @ 7p
TO KILL A MOCKINGBIRD
Members Only
Harper Lee's Pulitzer Prize-winning autobiographical novel was translated to film in 1962 by Horton Foote and the producer/director team of Robert Mulligan and Alan J. Pakula. Set a small Alabama town in the 1930s, the story focuses on scrupulously honest, highly respected lawyer Atticus Finch, magnificently embodied by Gregory Peck. Finch puts his career on the line when he agrees to represent Tom Robinson (Brock Peters), a black man accused of rape. The trial and the events surrounding it are seen through the eyes of Finch's six-year-old daughter Scout (Mary Badham).
---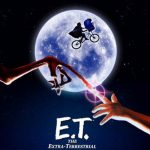 MAY 26 @ 4p
E.T.
Members Only
Henry Thomas plays Elliott, a young boy living with his single mother (Dee Wallace), his older brother Michael (Robert MacNaughton), and his younger sister Gertie (Drew Barrymore). Elliott often seems lonely and out of sorts, lost in his own world. One day, while looking for something in the backyard, he senses something mysterious in the woods watching him. And he's right: an alien spacecraft on a scientific mission mistakenly left behind an aging botanist who isn't sure how to get home.
---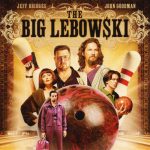 JUNE 16 @ 4p
THE BIG LEBOWSKI
Members Only
In 1991, unemployed '60s refugee Jeff "The Dude" Lebowski (Jeff Bridges) grooves into his laid-back Los Angeles lifestyle. One of the laziest men in LA, he enjoys hanging with his bowling buddies, pompous security-store owner Walter Sobchak (John Goodman) and mild-mannered ex-surfer Donny (Steve Buscemi). However, the Dude's life takes an alternate route the afternoon two goons break into his threadbare Venice, California, bungalow, rough him up, and urinate on his living room rug.
Related Events