Raue Center Café
February 28 @ 5:00 pm

-

7:00 pm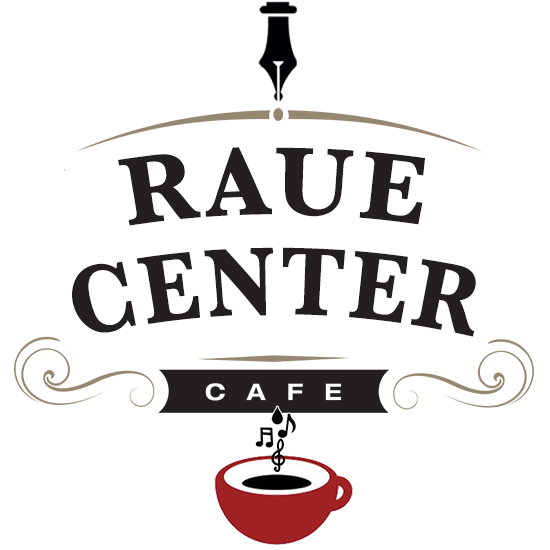 Raue Center Café
Wed & Thurs
5-7p
FREE ADMISSION
Raue Center hosts some of the best local talents around in its cafe space.
Dedicated to realizing its mission of Arts for All, Raue Center is proud to host local talent free of charge to our community. Artists are welcome to hone their skills in a warm, cozy atmosphere while patrons are free to indulge in a selection of beverages from our cafe bar.
The schedule is subject to change, so please scroll down for our most up-to-date calendar of events.
If you are interested in performing in our cafe space please email program manager,
Kayti Sault at ksault@rauecenter.org.
Cafe programming is sponsored by Piano Trends.
---
FEBRUARY 28 | 5 to 7p
WILDERNESS BRIDGE
As many country music artists do, Wilderness Bridge got its start in church. At the direction of the minister of music of their church, Teresa Barker and Randy Leggee were asked to collaborate for a special service in church. What they quickly found was a common ground of meaningful music, comfortable collaboration, and harmonies that made the music special. What started in 2015 as primarily a church-based duo, has grown into many musical genres that include, country, classic rock, pop, and most of all, music with meaning.
Teresa Barker brings a lifetime of music to Wilderness Bridge. Besides her general love of many types of music, she has taught piano at many levels and currently is a music teacher in the Cary school system. Randy Leggee has been in a variety of bands throughout his 40 years involved in music with multiple levels of performance both individually and in larger show bands. His experience runs from classical to jazz, to rock, and to country music.
Together, Teresa and Randy have always had the rich harmonies of music at the forefront of their style, combining acoustic guitars and piano with a wide diversity of music. Beatles, Tim McGraw, Elton John, Keith Urban, and Miranda Lambert are always crowd pleasers, but so is the variety of adding in artists like Bob Dylan, Brandi Carlisle, Coldplay, and Cyndi Lauper. Wilderness Bridge always seeks out interesting music that pleases the widest audience.
---
Proudly sponsored by

Related Events