Lucy's Comedy Cafe » Events at Crystal Lake, IL Theater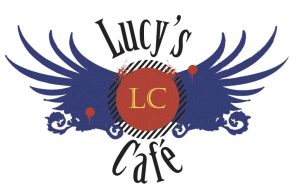 Feb 2 @ 8:30p
Tickets: $20 ($25 at Door)
Now in its ninth season and selling out almost every event, Lucy's Comedy Café is one of Raue Center's longest running programs and the cornerstone of their comedy programming. This hilarious series has featured amazing regional and national comedians including Dwayne Kennedy, Rocky LaPorte, Patti Vasquez, John DaCosse, Mike Preston, Pat Tomasulo, Tim Benker and many more.
Scheduled Performers:
February 2
The evenings Headliner will Brian Hicks: Brian is one of the country's most sought-after stand-up comics. He has taken the comedy world by storm with his insightful views on what people find funny. The laughs come fast and frequently, since he has spent the last 18 years honing his craft at clubs and theaters across the country. Brian specializes in giving every audience a hilarious and singular comedic experience. His unique talent consists of clever material and unparalleled audience interaction, which he combines seamlessly with his lightning quick wit. Brian has incredible instincts and an undeniable ability to make audiences laugh. Sounds great, right? Of course it does, Brian wrote it!
This Lucy's will feature comedian Josh Ejnes: Josh Ejnes grew up in Rhode Island where nothing funny ever happened. Then he went to school in Missouri where some funny things happened and he started doing stand-up and improv. Josh lives in Chicago now, where he can be seen performing at Zanies, The WIP Theater and countless other shows and clubs; he can also be seen both performing on and producing the 4:20 Show at Chicago's Laugh Factory. Josh has performed in clubs across the country, including The Drop, Comedy Corner Underground, Deja Vu Comedy Club, and Sisyphus Brewing to name a few. Josh has appeared on "Chicago's One Night Stand-Up" on WCIU Chicago and was a semi-finalist on "Trial by Laughter", a contest shot for Comcast at Morty's Comedy Joint. Outside of stand-up Josh can be seen performing with his improv team "Narc Boys" and his musical group "Comfort Zone".
The evening will be hosted by Brian Williams: Brian Williams has spent the last 4 years launching his stand-up and improv careers.  He has brought his witty presence to the stages of Second City, IO, Zanies and Lucy's.
March 2
The evening's Headliner will Kent Rader: Known as the "World's Cleanest Comedian and Keynote Speaker," Kent Rader helps people and associations learn and experience how laughter matters in reducing stress and building quality organizations.
Kent Rader's humorous keynote programs are entertaining and informative, taking participants on a journey they won't want to end. Having survived five years in public accounting and twelve years as a hospital C.F.O. and C.E.O., Kent is a perfect fit for any conference keynote.
This Lucy's will feature comedian Tim Benker:
The evening will be hosted by Mike Preston: Mike Preston is a comic, author, self-appointed anti-social worker. Having endured years in the trenches of social work, assisting people in various states of psychological disarray, he has all but abandoned political correctness, and opted to shine a big bright light on society, illuminating the entertainment aspect of the human condition. Mike's also the host a of wildly successful TV talk show, Psycho Babble. His guests have included Mike Ditka, Craig Ferguson, Gilbert Gottfried, Adriannne Curry, Vanilla Ice, Gene Simmons, Ted Nugent, Jennifer Steele, Tera Patrick, Lacuna Coil, Henry Winkler and Jerry Seinfeld.
April 13
The evening's Headliner will Denise Ramsden: Born and raised on the South Side of Chicago, Denise Ramsden loves to sarcastically pay tribute to her Irish Catholic upbringing in her act. She began her comedy career in a stand-up class during a brief move to Los Angeles in 2000 and then sharpened her skills in the Midwest.
Denise is an innovative, original comedian, as she blends biting sarcasm and bold humor with personal experiences. While a favorite among female audiences, her natural, honest sense of humor also greatly appeals to men. Her brash confidence is offset by her infectious laugh infused throughout her act. Denise discusses familiar topics and situations, which give her an accessible quality few comics share, but it is a combination that all audiences remember or whatever…
Denise has performed all over the country including Zanies in Chicago, Penguins in IA, Funny Bonin South Bend, IN, Skyline in Appleton, WI and the Jukebox in Peoria, IL
This Lucy's featured comedian will be announced shortly
The evening will be hosted by Hannah Stanley: Hannah Stanley is a Chicago media personality and comedian. She's a frequent host on WGN-AM as well as hosting two other weekly radio programs nationally. Hannah has performed comedy throughout the Chicagoland area, and is bringing her sharp wit and hilarious viewpoints back for her third appearance at Lucy's Cafe.
---
WGN Radio personality, John DaCosse, curates Lucy's Comedy Cafe. During his 30+ years in stand-up comedy, the brilliant John DaCosse has developed a solid reputation nationwide. He has opened for big names like Ellen DeGeneres, George Lopez, Craig Ferguson and Billy Gardell. John has appeared on NBC, Comedy Central and TBS. Mr. DaCosse has also served as an audience warm-up for Rosie O'Donnell and The Oprah Winfrey Show. He can be heard, along with his character voices, regularly on the Steve Cochran morning show on WGN Radio.